Globally oriented student receives the Jane M Klausman Women in Business Award 2019
Annika Peters who studies M.Sc. Business and Development and CEMS Master in International Management at Copenhagen Business School (CBS) has been awarded the 2019 Jane M Klausman Women in Business Scholarship from Zonta International District 13 – as well as the JMK WIB scholarship from ZC Copenhagen I and Zonta Denmark. All told this means that Annika received more than 3000 USD to cover extra expenses for her final study year both in Copenhagen and Sydney.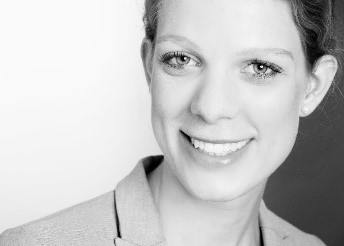 The Zonta International Jane M. Klausman Women in Business Scholarships, first awarded in 1998, are open to women enrolled in at least the second year of an undergraduate program through the final year of a Master's program in business, leading to a business management career. The program is designed to encourage women to enter careers and to seek leadership positions in business-related fields in their communities and throughout the world. The Jane M. Klausman Women in Business Scholarships look to the women of today to be the leaders of tomorrow.
Annika Peters was chosen for the D13 M. Klausman Women in Business Scholarship because she already has shown excellent results in her studies as well as a longstanding engagement in the Rotaract Club, an international youth organization based on humanitarian work. This underlines her willingness to resume responsibility at a local and global level. Annika also already speaks five languages fluently – besides her mother tongue German she is fluent in English, Portuguese, Spanish and French. She gets top marks in her study programmes and has also held student positions in Denmark, Brazil and Kenya. For her Bachelor's degree she studied at the University of Passau. Annika applied for the JMK Scholarship to seek support for her semester at the University of Sydney Business School in Australia.
Annika was chosen by ZC Copenhagen I as Club Winner for 2019 last summer, and later she got the Area Denmark prize, before finally getting the District Prize from Zonta International.
"I am thrilled to receive this encouragement from Zonta International", says Annika Peters. "I would love to do my part to achieve equal opportunities for women all over the world, hopefully sooner than later. And if one day I inspire other women to pursue their dreams, that would be very fulfilling."
Zonta International, with world headquarters in Oak Brook, IL, USA, is a leading global organization of professionals empowering women worldwide through service and advocacy. The Jane M. Klausman Women in Business Scholarship Program is one of many programs for women and girls sponsored by Zonta International. The Scholarships are funded by voluntary contributions to Zonta International.
On this site we will publish press releases and pictures free to use for the press.